Beyond Solutions
Professional spiritual services
Beyond Solutions is your one and only source for finding answers beyond this world. Connect with loved ones taken too early, gain advice from ancestors and deceased experts, seek out information taken to the great beyond. Anything you need to learn from those who have passed on, Beyond Solutions can find an answer for you! Thousands have been satisfied by Beyond Solutions' services in their personal lives, relationships, and businesses. Beyond Solutions – Life Goes On, Even Beyond!
NOTE: If you've been selected for a job interview with our CEO Erin Olson, please click on "Schedule Appointment" in the top menu.
Since the early 1920s, we have been giving clients peace of mind, hope for the future, and a release of griefs. This family business has been kept alive by Erin Olson, the great-granddaughter of founder June Olson.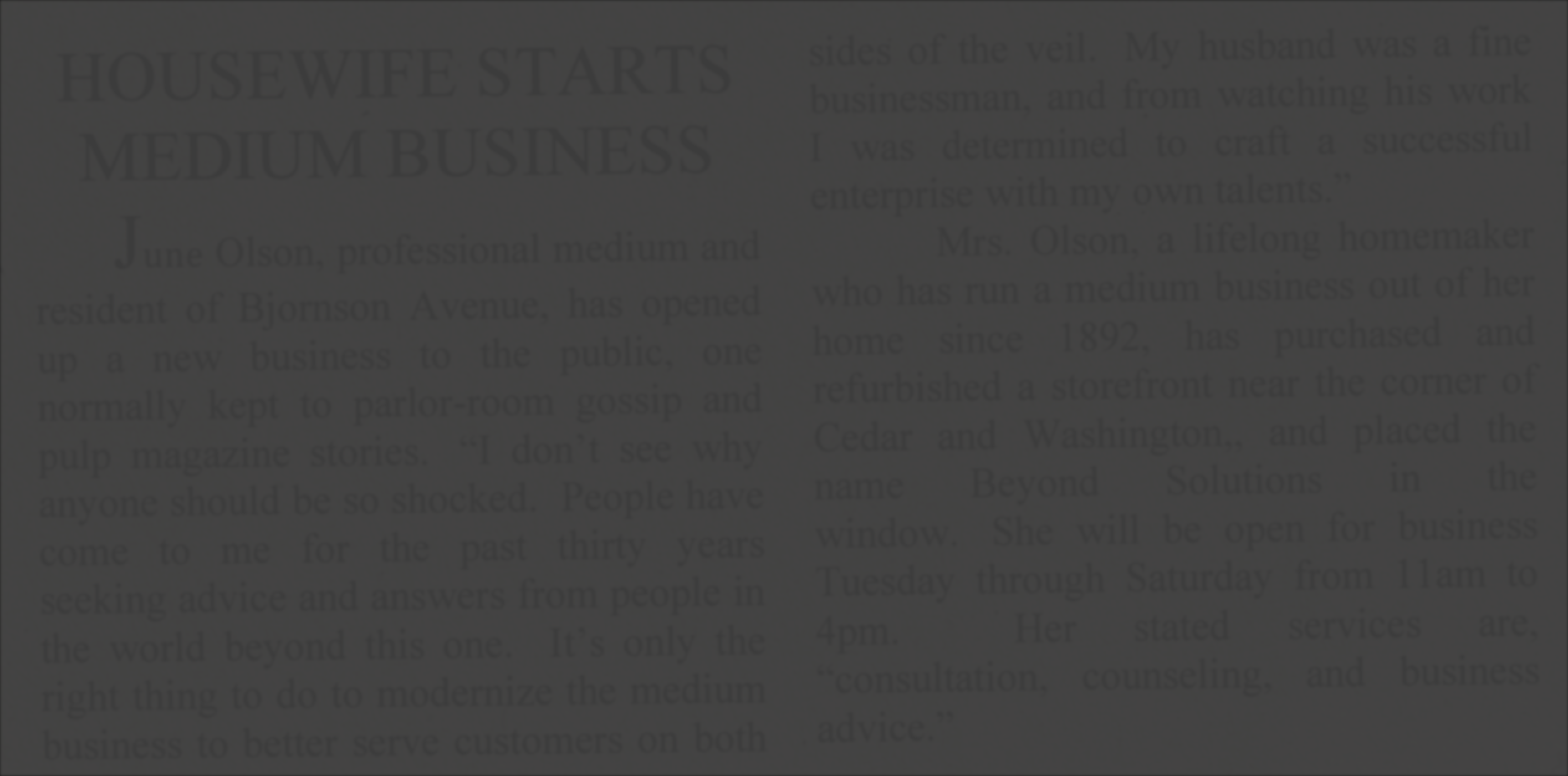 It all started when…
Outside the natural world is another layer, a world inhabited by people who have moved on from this one but have not yet completed their journey to the Beyond. This layer is known as the Other Side and there are people who have the ability to peek into this world. Professional psychics can even channel their energy into this space and 'find' those still trapped between worlds. Loved ones can be reached and if you feel that you are being contacted from the Other Side or wish to contact someone who might be on the Other Side, inquire with Beyond Solutions and our professional psychics will walk you through the process.
Beyond Solutions
In Action
We believe in transparency, no tricks or gimmicks with what our professional mediums do on the field. Below we have provided evidence of our founder, Erin Olson, on the documentary Haunted By the Dead.